Dental Practice
Management Consulting for
GROWTH, PROFITABILITY
& FINANCIAL INDEPENDENCE
Increase Your Net Profitability in Less Time with Less Stress
The Paragon Program™ is a dental practice management consulting firm with thirty-five years of proven results. According to our philosophy of high integrity, being rooted in wisdom and driven by excellence, we teach dentists how to develop and implement growth strategies that will help them grow their practice, achieve net profitability and over the long-term reach financial independence. Our success network of doctors are some of the greatest in the industry. With their continual desire for growth, over 12% of our clients have been with us for over 20 years. If you are ready to grow your practice, we want the privilege of being your consultant. With all the changes with COVID-19 and dentistry, many of our doctors reported 2020 as a record year, we believe this can be your year! Call today to get your complimentary confidential 2-hour consultation with an experienced Paragon consultant.
PARAGON EVENTS

Our Paragon Program™ meetings are exclusive to our clients and their team members and included in the program. Each of our meetings have different categories- Business Academies, Clinical Excellence, Conferences and Roundtables, Excelleration Meetings with Ken Runkle™, Local Study Clubs and Success Network Events. Each meeting has a unique purpose, but the same goal – to enable dentists to view their personal and practice growth from a more strategic level and push them towards success.
PRACTICE CONSULTATION
Every practice is different, so why should all business strategies look the same?
We take a unique approach.
ACHIEVE YOUR GOALS TODAY

Each part of The Paragon Program™ is a vital towards your personal and practice success to achieve Growth, net Profitability, and Financial Independence.On April 7 of 2021, Paragon Management Associates, Inc. celebrates 35 years of serving over 400 dental practices throughout the nation. "This is an incredible milestone," said Ken Runkle, President and Founder of Paragon. "When we started the firm 35 years ago, we wanted to help clients build their practices. Thirty-five years later, I am amazed have these meetings and realize that we've been working with some of the same practices for over 20 years."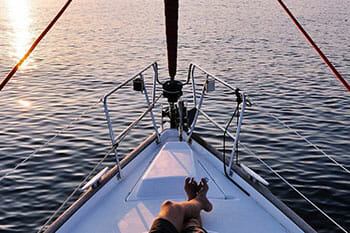 Will you be prepared to retire and live the lifestyle you desire for the rest of your life?